Ecompile Receives First Client Review on Clutch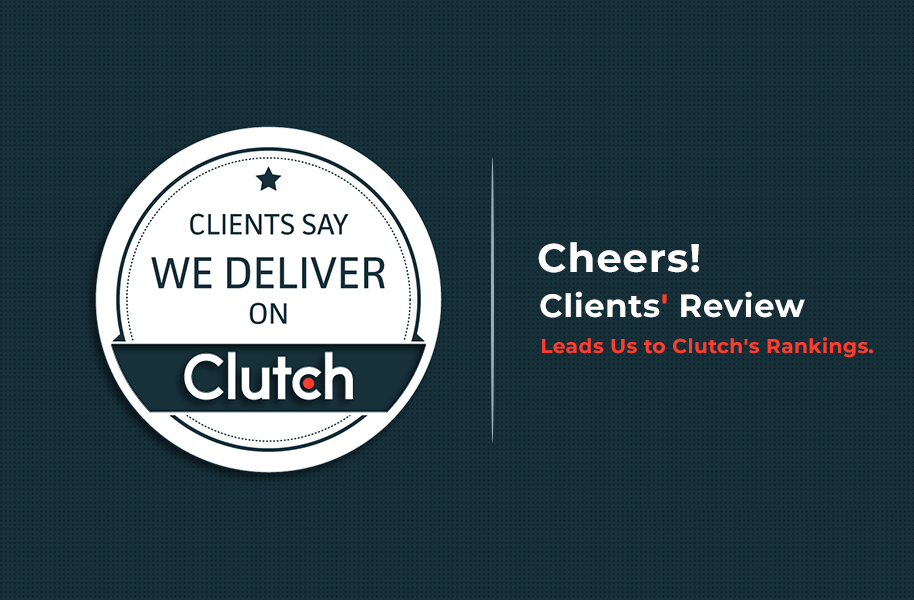 Located in the heart of the ever-so-busy capital city, Kuala Lumpur, Ecompile is a Malaysian web design and development agency that strives for excellence. Founded just in 2019, our company embodies innovation. We've dedicated ourselves to formulating digital ideas that spark greatness.
We may be a young team but you can't discount us. We have the unwavering spirit that longs to help people achieve their goals. As we set foot and aim to make a bigger mark on the industry, this piece of news that we're going to share brings joy to us.
Just recently, one of our most esteemed clients wrote an online review on Clutch. This is huge for us because it helps us establish our credibility and presence online.
What's Clutch?
If you are not familiar with Clutch, it's an established B2B platform dedicated to helping corporate clients and service providers through their extensive wisdom. The site is known for its massive collection of client reviews, blog-style content, and agency rankings.
For our first review on the platform, Aces Chew, the Founder of ALOD Design, a graphic design company local here, featured our swift web development project for them. The review which features five-star ratings was published back on August 04, 2021.
The project only ran from May to July 2021, showing how quick and efficient we are as developers. In the review, the client mentioned that they wanted to have a website that can serve as their online portfolio. That's why they contacted our team.
We had a discovery discussion with the client wherein we analyzed the project before proceeding with the development cycle. Chew emphasized how our team changed and adapted throughout the project in order to make things perfect.
To cut the story short, here's what the client wrote in the results and feedback section:
"The website is our name card and first impression, it allows our client to understand what we do more with proof. Clients are willing and more confident to work more with us now. The way they suggested different solutions was impressive, and the team worked and solved our problems together. Another is how willing they are able to amend and change for their client. No limit revision for that." — Founder, ALOD Design
If you want to see the full review and learn more about us, you can check our Clutch profile. ALOD Design is just one of the many satisfied clients that we've worked with this year, imagine how much we can do if we continue our growth. We are beyond grateful to ALOD Design for this review and for helping us get our footing on Clutch.
Vast Room to Grow
As we move forward, we are truly eager to see more reviews come in from our past and present clients. Their feedback will greatly help us thrive and improve as a service provider.
Our young years as an agency are not a measurement of how we can perform, and that was recently recognized by industry professionals from The Manifest.
The Manifest is a business blog platform that provides B2B knowledge through how-to guides, industry rankings, and research-driven articles. According to The Manifest's findings, Ecompile is among the best agencies in Malaysia's web design space.

Among the top 100 firms listed in that category, we've already shown that we are worthy, ranking 17 and topping other older service providers. We are tenacious — and no one can count us out.
Have a project in mind? Count us in! Reach out to Ecompile and let us know how we can work together to help your business. Send us a message today, ring us a call, or drop by our officer — we're stoked to see you.