Committed to driving
your digital

ideas
Welcome to Ecompile, a Malaysia based agency specializing in Web Design, Website Development, UI/UX & Cloud Solutions. We are here to help tailor your online presence!
Find Out More
At Ecompile, we will bring your digital ideas, projects and entrepreneurial goals to fruition and give you an online presence through web design, web development, ui/ux and our cloud solutions.
We are here to be the force "behind the scenes" that drives your business to success and exceed the expectations of your clients and stakeholders alike.
Who we are
Who we are
Who we are
Who we are
Who we are
Who we are
Who we are
Who we are
Who we are
Who we are
Who we are
Who we are
portfolio
our
work
portfolio
February 2020
01
fullon.com.my
A social community platform for recipe sharing
May 2021
02
maxtop.com.my
Corporate Website & Product listing directory for disposable goods
April 2021
03
solveinhere.com
An online tool for finding professional help with integrated video chatting, bidding & payment systems.
July 2019
04
hevagifts.com.my
E-commerce platform for selling flowers and gifts
December 2019
05
worq.space
Knowledge Sharing Center for a co-working space
October 2019
06
propeasyasia.com
Interactive property listing platform with custom built CMS
What our
Clients
Say
Say
😊

"We developed a great relationship with Ecompile and their dedication to our mobile application's backend programming. We appreciate their attention to detail and creative approach to bringing our product to life online. Well done team"
- Sanjay Chan, CEO, Deep Analytics Research Computing Kernel(DARCK) Sdn Bhd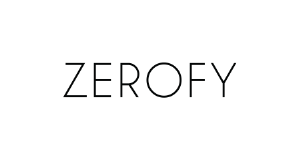 "The team at Ecompile is great to work with! They are attentive and responsive to client's needs and take the time to explain matters assuringly. I would work with them again! Highly recommended!"
- ML Yoong (Executive Director, MyFreelys Marketing Sdn Bhd)