The Manifest Names Ecompile as 2022's Top Reviewed Design and Development Leader from Malaysia
Here at Ecompile, we believe that designs should have purpose and conviction in order to make an impact. Since 2019, our team has been making great strides to craft amazing websites that dominate but go beyond trends. We deliver cutting-edge technologies to help our clients stand out and make waves in their respective industries.
Because of our hard work, our clients put their overwhelming trust in us. It's because of their support that we proudly celebrate this fantastic recognition today. During their first-ever awards, The Manifest officially recognized Ecompile as one of Malaysia's best companies that earned the most recommendations and reviews this 2022! Our team was celebrated for three distinct categories — design services, digital design, and web development!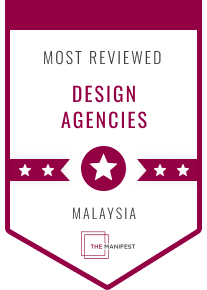 What an amazing honor! Looking back at how our story commenced, we feel genuinely humbled by this fantastic award. When we embarked on this journey, we immediately knew that we want to spark long-term relationships and exciting collaborations with our partners. Our clients are the catalyst for our success — they are our motivations and most valuable assets.
Moreover, The Manifest is a business resource platform headquartered in Washington DC. For their inaugural awards, the site evaluates countless B2B companies from all over the world and celebrates the leaders that received quality testimonials from their clientele.
Knowing that our partners helped us receive this award makes it more gratifying. In whatever industry, having your clients' trust and support means more than anything. Thank you so much to everyone who believed in us! Your confidence propels us forward.
Want to seize the rest of 2022 and beyond? Work with Ecompile today and let us help you elevate your business to extraordinary heights. Contact us and tell us more about what you're looking for.